Support
Select Bankcard understands that payments are the lifeblood of your business. Select Bankcard maintains its own staff of payment support professionals to service its merchant's needs. Whether you have a question about accepting cards, there is a problem with your payment device, or you have a question about your monthly billing statement, Select Bankcard's Merchant Support Team is ready to help you. Additionally, as your business grows, we will consult you on your payment needs. We can help facilitate anything from a single terminal to a complex point-of-sale system.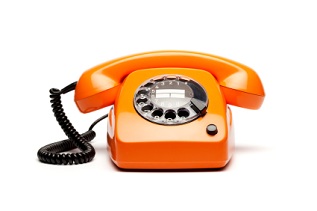 Payment Products
Merchant Accounts
Merchant Accounts are Select Bankcard's primary offering. Through your merchant account, you can accept Visa, MasterCard, Discover Network, JCB, Diners, and China Union Pay branded cards. Your account can also be configured to accept American Express branded cards. Select Bankcard, together with its network of sales partners, services your merchant account directly.
Gift and Loyalty Card
Select Bankcard can also help you offer private-labeled gift and loyalty cards. Select Bankcard's gift and loyalty program is flexible, allowing you to offer anything from a traditional gift card that is redeemed at a later date to loyalty programs where the customer is given free product after a certain purchase criteria is met (for example, buy ten get one free).
Check Acceptance
Do you accept physical checks? Select Bankcard offers TeleCheck services to guarantee the value of the check and streamline the check acceptance process. Does your business use the ACH system to debit your customers' bank accounts? Select Bankcard offers competitive ACH processing services in addition to its credit card processing services.
Payment Technology
One of Select Bankcard's responsibilities as your merchant services provider is to consult you in finding the appropriate payment technology to fit your processing needs. We will do this during the setup process and will continue to do so as your business grows. The following are some of the payment technologies that we support:
Terminals
Select Bankcard offers a full suite of physical terminal products to facilitate the processing of card transactions. Supported terminals include terminals that communicate via dial, IP, wireless network, or cell network connections. From the budget solution to the latest terminal technology, Select Bankcard can support what you need.
eCommerce Solutions
Select Bankcard supports all of the major electronic commerce payment gateways available within the industry. If you are deciding on a new payment gateway solution, Select Bankcard directly offers the services of USAePay, Authorize.Net, Mtrex, and the eProcessingNetwork and can help you choose one that fits your needs. Select Bankcard is well versed in internet-based processing technologies, with staff that were instrumental in the creation of two payment gateways within the industry; supporting these technologies is a major strength of the company.
Mobile Solutions
An increasingly popular processing technology segment are those that facilitate running transactions on a mobile device. Whether on an iPhone, iPad, or an Android device, Select Bankcard can facilitate your processing.
Point-Of-Sales Systems
If you process credit cards through a piece of software that is provided by a third-party (called a point-of-sale system within the payments industry), Select Bankcard can likely facilitate your processing. Select Bankcard uses First Data to interface with these systems. First Data is the largest processor in the United States with the most support for integrated point-of-sale (POS) systems.